Add your review
Review Cardboard Arch Bed with Optional Drawers
Cardboard Arch Bed with Optional Drawers
sustainable choice!
Want to know why? Click here!
➕ Made of 7 mm thick cardboard and can carry 200kg per m2
➕ A bed which has the same size as your mattress
➕ Optional with drawers to store clothes and belongings
➖ Is so comfortable that you don't want to get out of bed in the morning
-
Viva la Cardboardrevolucion!
.
Order today, enjoy tomorrow

Order before 15:00, sent the same day

Fully Recyclable!

Made of sustainable cardboard

Money-back guarantee

30 days to change your mind

Free delivery from €60,- (NL + BE) *

*Free delivery from this order amount with exception of XL products.
Cardboard Arch Bed for sustainable nights of sleep!
Sleep comfortable and on this cardboard bed. This original bed is sustainable and easy to assemble.  Made of 7 mm thick cardboard and can carry 200kg per m2. A bed which has the same size as your mattress Drawers are available per 2 or 4, optional.
The bed is 5 cm shorter than the mattress so it stays firmly in its place. 
Looking for an extra long bed? This bed is also available for matrasses of 210 and 220 cm. 
What do you need to know about this cardboard arch bed?
Available in widths 90, 120, 140, 160, 180 and 200cm
Available in lengths 210cm and 220cm
Optional drawers for storage space under the bed
Supplied as a kit
We aim to produce our products and packaging from used cardboard as much as possible.
View instructions of this product
| | |
| --- | --- |
| Product Size | 195-215 x 90-200 x 35 cm |
| Package Size | 100 x 70 x 30 cm |
| Weight | 20 kg |
| EAN / SKU | 9507961867990 |
30 reviews
4,9 stars based on 30 reviews
22 Jul 2021
Peter
Geweldig. Het vouwen van de panelen was een meertje moeilijk in je eentje. Maar uiteindelijk ging het uitstekend.
18 Jul 2021
D.D
De kracht van eenvoud. Stevig bed
05 Jul 2021
Vincent
Heerlijk en makkelijk bed. Heerlijk bed, makkelijk op te zetten.
07 May 2021
Ellen
Ik vind het geweldig. Makkelijk in elkaar te zetten, sterk en slaapt goed! Beste duurzame oplossing die je maar kunt bedenken. Ik ben er blij mee.
03 May 2021
Anne-Marie Rohr
Leuk bed. Het in elkaar zetten ging redelijk goed en met een goed matras erop slaap ik er lekker in.
29 Apr 2021
Tim
Fantastisch , slaap heerlijk. Stoer vloerkleed eronder en t ziet er erg leuk uit !. Goed
18 Apr 2021
Robin
Makkelijk, snel, duurzaam. We zijn erg blij met ons kartonnen bed. Hij werd super snel geleverd, is super stevig en ziet er cool uit.
05 Apr 2021
Floor-Anne
Leuk en goede producten, makkelijk te monteren en milieuvriendelijk!. Goed!
04 Apr 2021
Silvana
Degelijk product! . Makkelijk in elkaar te zetten. Stevig en zelfs ruimte besparend tov andere bedden. Licht gewicht en ligt zelfs lekkerder dan mijn vorige normale bed. Daarnaast is het een spraakmakend onderwerp geweest.. Duurzaam alternatief en zorgt ook voor een glimlach.
23 Mar 2021
Mieke
toffe spullen, goede klantenservice. Ik heb het boogbed, het nachtkastjte, en het bureau besteld. Alles is razendsnel geleverd, de klantenservice was attent en snel bij vragen, en de spullen zijn enig. Het bed ligt fijn, en het bureau ziet er echt leuk uit. Het nachtkastje ook. Ik ben fan.
20 Mar 2021
Inge
Leuk en origineel concept.. Inspirerend.
16 Mar 2021
Willi
Perfecte oplossing.
14 Mar 2021
Berti
Prima product goed in elkaar te zetten. We zagen het product bij Dragons Dan! Was direct gecharmeerd van de bedden! Later had Habtamu de Hoop in zn campagne ook nog eens de kartenden gebruikt, wat wil je nog meer....... ik heb het al behoorlijk aangeprezen en onze kinderen in Groningen denken er hard over zo n kartonnen bed te nemen!!!!
07 Mar 2021
Ch
Fijn product. Mijn bed van karton is erg fijn, lichtzinnig. Strak en aantrekkelijk in de slaapkamer omdat het erg goed samen gaat met andere producten en kleuren. Vanaf de eerste nacht vond ik het al fijn om op te slapen. Ik vond het vouwen van het karton niet goed te doen. Ik maakte daarbij perongelijk deuken in het karton en dat staat dan weer niet mooi strak. Suggestie; vouw het alvast voor in de fabriek en verstuur het uitgevouwen op naar de klant. Ben benieuwd naar hoe lang ik er mee ga doen. Hoop lang. Suggesties, prijzen meubels iets omlaag brengen zitjes voor over de verwarming. Kasten richting twee meter hoog, met deurtjes er voor. Heel fijn gevoel een niet plastic en milieu bewust artikel in huis te hebben. Heerlijk!,
03 Mar 2021
Luis Angel
G E W E L D I G. Ik heb het bed snel ontvangen en snel in elkaar gezet. Verder is het bed, zoals beloofd, heel stevig! Wel heb ik de verpakkingsdoos weggegooid. Dat vond ik zonde. Misschien een idee om het bed met tyraps te binden. Dat scheelt verpakking.
01 Mar 2021
Hilary
Fantastic!. I purchased the arch bed, which is easy to assemble and extremely comfortable. I have had a few daytime naps as well because the bed is so nice! The Kartent folks were lovely and friendly, and managed to navigate the inevitable Brexit complications (if you are buying from the UK expect higher costs and a customs delay). Highly recommend. Hartelijk bedankt!
18 Feb 2021
Ineke
2de bed, wij zijn fan!. Begonnen met een kartonnen bed voor mijn dochter, deze week een 2de bed gekocht voor mijn zoon. Deze keer een andere soort omdat je dit tot 2m20 kon bestellen. Stevig materiaal, leuk om in elkaar te zetten. De kinderen slapen er heerlijk op!
17 Feb 2021
Helen
Excellent
So comfy
Even managed the Dutch instructions
Needed both grandchildren though!
XX
17 Feb 2021
Anna
Geen gekraak, snel geleverd, lekker geslapen. Voelt goed!
16 Feb 2021
N.
Positief. Ik heb bij Kartent een bed besteld met lades. Helaas waren ze de lades vergeten te leveren, maar dit werd direct door de klantenservice opgelost. Ook fijn contact gehad met de medewerkers. Het bed is zelfs iets aangepast naar mijn wens, al met al een top service. erg tevreden.
08 Feb 2021
Ilse
Prima service en product. Team van Kartent reageert direct en vriendelijk op vragen en opmerkingen. Product werd snel verzonden, maar had vertraging bij Postnl.
19 Jan 2021
Esther
Het kartonnen bed ligt echt heel lekker. Top
09 Jan 2021
Anonymous
Very sturdy bed! But I didn't like the assembling part, it was very hard to fold the carton and and it felt like one needs 8 arms to set this up - I hoped that this would have been easier.
09 Dec 2020
Bart
Makkelijk en goedkoop. We bestelden een bed voor in een huis waar geklust moet worden. Nog niet klaar om in te richten, wilden we nog geen echt bed kopen, maar wel het comfort van een bed. Het bed heeft een echt bed gevoel, is stevig en maakt slapen een stuk beter. Geweldig dus en precies waar we op hadden gehoopt. Enige hele kleine puntje van kritiek is dat ik had verwacht dat het makkelijker in elkaar te zetten zou zijn. Niet heel ingewikkeld, maar je moet voorzichtig zijn met de vouwlijnen en de platen schuiven stroef in elkaar. Maar daardoor is het wel stevig waarschijnlijk wat ik belangrijker vind.
02 Nov 2020
Myrthe
Goed afgewerkt ontwerp . Mooi bedrijf
12 Oct 2020
Miranda
Heel blij met ons kartonnen logeerbed!
Niet duur, fijn om te recyclen en het bed is heel stevig.

We laten onze logees met stift wat op het bed schrijven met datum van overnachting, zo wordt het een mooi 'logboek' van alle gezellige logeerpartijen van vrienden en familie.
28 Sep 2020
Maud
Great bed!. I have made a great cardboard bed out of the Kartent cardboard package I ordered! It is very firm and beautiful.
13 Aug 2020
Sarai
Gewoon top! . Snelle levering/service, prima uitleg hoe je het in elkaar moet zetten, stevig bed, goede prijs/kwaliteit verhouding en het beste vind ik het idee dat dit gerecycled is en daarmee beter voor het
milieu. Daarnaast zal het makkelijk worden als ik moet verhuizen, het weegt niks!
10 Jul 2020
Lisa
Voorlopig lekker slapen. Het tweepersoons boogbed heb ik nu een kleine week en ik slaap heerlijk. Fijn dat ik geen (zware) bedframe en lattenbodem hoef aan te schaffen. In elkaar zetten was een eenvoudige klus. Tot nu toe
tevreden!
28 May 2020
Luka
sympathiek logeerbed.. Snelle levering en product naar verwachting. Als je wat minder hoog scoort op ruimtelijk inzicht, vraag dan wel om een goede handleiding want ik kreeg die van een voetenbankje. Ook op de site staat geen handleiding voor dit product maar je kan daarover contact opnemen. Op zich niet ingewikkeld om in elkaar te zetten. Het bed lijkt stevig. Ik heb er een zwaar matras op, de tijd zal zeggen of het een blijvertje is. Tot zover z'n geld zeker waard!
We are always looking for the most sustainable solutions!
Sustainable cardboard
Our cardboard consists for 73% of recycled cardboard. The rest of our cardboard is made from FSC-certified woodfibers, which guarantees a high quality! Moreover, our cardboard is fully recyclable!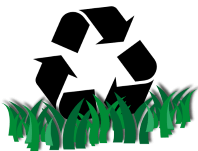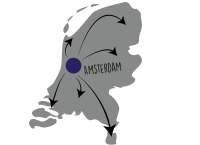 Made in Amsterdam
Our products are not produced in faraway countries, but in our warehouse in Amsterdam! In that way, they won't have to be transported with polluting transportation!
Cut for you!
After your order we immediately get to work! We cut your product 'fresh' from our cardboard: Every product is made especially for you! We don't make a product too much and don't have a stock!