Add your review
Review Cardboard Bed Frame with Sides
Cardboard Bed Frame with Sides
sustainable choice!
Want to know why? Click here!
➕ Made of 7 mm thick cardboard and can carry 200kg per m2
➕ Ergonomic design so sufficient support for every mattress

➖ Difficult cleaning under the bed (but easy to move)
-
Viva la Cardboardrevolucion!
.
Order today, enjoy tomorrow

Order before 15:00, sent the same day

Fully Recyclable!

Made of sustainable cardboard

Money-back guarantee

30 days to change your mind

Free delivery from €60,- (NL + BE) *

*Free delivery from this order amount with exception of XL products.
Sustainable cardboard bed frame with sides, available in multiple sizes. 
Sleep comfortable with this cardboard bed. Complete with a high edge to make sure your mattress stays in one spot. The bottom can be compared to a slatted bed base and is very comfortable, speaking from our own experience :).
What do you need to know about this cardboard bed frame?
Available for mattress widths 90, 120, 140, 160, 180 and 200cm
Very solid, easily holds weight up to 200kg per m2
Splash waterproof
This bed is supplied as a kit
Still unsure how strong this bed is and need some proof? Check out our test!
We aim to produce our products and packaging from used cardboard as much as possible.
View instructions of this product
| | |
| --- | --- |
| Product Size | 210 x 100-210 x 35 cm (LxBxH) |
| Mattress Size(s) | Suitable for 90, 120, 140, 160, 180 and 200 cm width mattresses |
| Max. Weight | 200 kg/m2 |
| Package Size | 120 x 80 x 30 cm |
| Weight | 10 - 20 kg |
| EAN / SKU | Meerdere |
26 reviews
4,3 stars based on 26 reviews
21 Jun 2021
Yulun
Work in progress. Voortaan instructies bij leveren. Bijv pijlen met welke kant boven.
22 Apr 2021
Linda
Slaapt superlekker! . Het in elkaar zetten ging niet waanzinnig soepel, met z'n tweeën is wel het handigst en snelst. Als het bed eenmaal staat is het echt gaaf te merken hoe stevig het is en lekker het slaapt. Aanrader!
15 Apr 2021
M.
Prima tijdelijke oplossing.. Leuke tussenoplossing voor onze dochter zodat ze niet met haar matras op de grond hoeft. Ze geeft aan dat het lekker ligt. De handleiding heeft even wat concentratie nodig, maar dan is het zo gefixed.
05 Apr 2021
Aline
Hele vriendelijke klantenservice. Ons kartonnen bed kwam heel snel toe. Jammer genoeg ontbrak er 1 tussenschot, toen we dit melden werd er meteen een nieuwe opgestuurd, zeer snelle en vriendelijke service. Jammer genoeg door twee nachten op te slapen was het bed niet zo stabiel en staat er een hoek open. Toch zou ik het product aanraden.
15 Mar 2021
Noa
top!. Bed ziet er leuk uit en slaapt prima. Goedkoop, snel en makkelijke bezorging.
15 Mar 2021
Anne
Leuke meubelen gekocht voor een tijdelijk in te richten woonruimte. De producten zijn goed, maar de installatie instructie was niet gemakkelijk te ontcijferen, daarvoor moet je tijd nemen en meedenken. Maar het is gelukt en ik moet zeggen, stabiel, stevig en mooi !
12 Mar 2021
arn
jammer geen 10. helaas was instructie niet zeer duidelijk waardoor ik zijkanten andersom had bevestigd met kleine beschadigingen tot gevolg.... jammer ..'n instructie-video zou veel fijner zijn
12 Mar 2021
Otto Wilten
Geeft goed gevoel. Ok, de handleiding was door het duurzame papier bijna niet te lezen, maar wat heerlijk dat het precies klopt! Eenvoudig en we kunnen alle kanten op met het bed! Super leuke mensen bij een super bedrijf!
04 Mar 2021
Marja
Super. Zat in 20 minuten inelkaar een mooi noodoplossing voor me dochter
29 Jan 2021
Rowánn
Resultaat best stevig, maar erg snel gescheurd.. Het pakket met bouwplan was best eenvoudig te gebruiken, maar bij het monteren schrok ik ervan hoe snel de gleuven die in het karton zitten, om de andere stukken in te schuiven, scheurden. Bij de opbouw zijn er minstens 3 stukken gescheurd zonder dat we hardhandig waren. Hierdoor kreeg ik een beetje schrik dat het product misschien niet top was. Toen alles echter in mekaar stak, bleek het echt een stevig bed te zijn. Ook sluiten de hoeken niet echt mooi aan mekaar, maar dat is bijzaak. Al bij al wel tevreden.
25 Jan 2021
hester zwart
Het bed is goed in elkaar te zetten en hartstikke stevig!. Heel gaaf om een kartonnen bed te hebben die zo stevig is. Kijken met de tijd hoe goed het blijft maar voor nu heel positief!!!
07 Jan 2021
Nicole
Tot nu toe helemaal prima. Ongeveer een weekje heb ik nu mijn nieuwe bed en het ligt prima! Wel echt meer gepuzzel om in elkaar te zetten dan dat ik dacht. Ook is het bed erg licht (logisch), waar ik niet helemaal bij stil had gestaan.
01 Jan 2021
Anne
Klantvriendelijk & persoonlijke aandacht!. Er werd erg klantvriendelijk met mij meegedacht over de datum van levering. Met alle begrip werd en snel gereageerd en gaf Kartent het gevoel dat je niet anoniem nummer bent! Verder slimme en toepasselijke recyclingtips gekregen, leuk bedacht! Het bedframe zelf moet ik nog in elkaar zetten omdat het matras vertraagd is. Die review komt nog!
17 Dec 2020
Nico
Snelle Levering, kwaliteit (van mijn vouwkunsten) twijfelachtig. De reden dat ik (maar) 3 sterren geef is omdat ik twijfel of het eindproduct zoals ik het in elkaar gezet heb wel goed is. De hoeken van het bed sluiten namelijk niet goed aan (spleet). Maar het bed staat nog en het slaapt prima, ziet er alleen niet zo strak uit als op de website. Ik weet dus niet of dat klopt, of dat ik iets verkeerd heb gedaan, alhoewel ik wel alle instructies heb opgevolgd zoals beschreven staat in de korte handleiding.
01 Dec 2020
Michael
Hoe gaaf is dat...een kartonnen bed :-)
21 Oct 2020
Karin
Helemaal blij met het kartonnen bed!. Mijn zoontje slaapt er heerlijk op. En nog stevig genoeg om salto's op te maken ook!
11 Oct 2020
Fred
Aangenaam verrast door origineel product . Een bedombouw van karton leek me wel wat. Nooit geweten dat dit op de markt is. Bij online zoekactie gevonden. De gebruiksaanwijzing is naar mijn smaak te summier. Het kostte me een minuut of tien om te begrijpen hoe alles in elkaar gaat passen en hoe je moet beginnen. Waarom maken jullie geen korte video waarin je dat ziet? Het bed is stabiel en onverwacht sterk. Wel merkte ik dat je niet op de rand (van 5 cm) kunt gaan zitten. Die is daarvoor niet sterk genoeg. Maar elke plek op het maras wel. Het is geen wegwerpbed, maar ik vraag me wel af hoe lang het ombeschadigd meegaat. Nog een idee: waarom geen buitenrand met een kelurtje?
04 Oct 2020
caroline
Leuk product . Ik moet nog ontdekken of het sterk genoeg is.
13 Sep 2020
S Schouten
Super stevig bed. Opzetten kost max een half uur, matras erop en
prima slapen!!
03 Sep 2020
maryse
Prima service en makkelijk in elkaar
te zetten!. Mijn dochter van 13 heeft het helemaal zelf
gemonteerd. Super!
03 Aug 2020
Stijn
leuk maar best bouwen met 2. Is leuk bedframe. Zorg wel dat je plaats genoeg over hebt om het te bouwen en dat je met 2 bent. De prijs is ook wat hoog voor wat het is.
01 Jun 2020
Ineke Volders
Vlotte service, knap materiaal. Wij kochten het bed op maat 1m40. Het is leuk om het samen op te bouwen. Het is heel stevig. Een fijne gedachte om mee te werken tegen verspilling!
16 Mar 2020
Henny
Echt een super product. Gemakkelijk in elkaar te zetten. Slaap helemaal top.
Service is goed!
05 Mar 2020
Loes
Past precies en zit goed in elkaar. Ik slaap heerlijk en is erg gemakkelijk te verplaatsen. Topding!
12 Feb 2020
Leon
Staat in de studentenkamer van mijn zoon. Heel handig, slaapt goed en makkelijk te verplaatsen.
10 Feb 2020
Franken
Stevig bed als het eenmaal staat. In je eentje opzetten(120 breed), is een gratis workout! Zou adviseren om het samen met iemand anders in elkaar te zetten. Het is overigens niet zwaar dus handig op een kamer/ appartement zonder lift. Top concept!
We are always looking for the most sustainable solutions!
Sustainable cardboard
Our cardboard consists for 73% of recycled cardboard. The rest of our cardboard is made from FSC-certified woodfibers, which guarantees a high quality! Moreover, our cardboard is fully recyclable!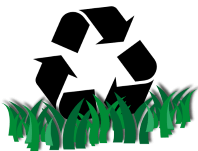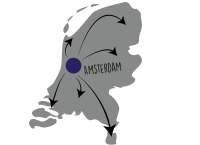 Made in Amsterdam
Our products are not produced in faraway countries, but in our warehouse in Amsterdam! In that way, they won't have to be transported with polluting transportation!
Cut for you!
After your order we immediately get to work! We cut your product 'fresh' from our cardboard: Every product is made especially for you! We don't make a product too much and don't have a stock!