Add your review
Review Cardboard Tent for kids - the KarTent Junior
Cardboard Tent for kids - the KarTent Junior
sustainable choice!
Want to know why? Click here!
Sustainable tent for kids to play in
The KarTent Junior is a tent made of cardboard specially for kids! The kids can let their imaginations run wild with this cardboard play tent! You can draw, color and paint on it. Easy to build and easy to pack again! The Play Tent KarTent junior is the perfect gift for your kids! 
Toys that contribute to the development of kids
Children are actively involved with the toys from KarTent. From assembling to painting. A nice extra: children learn something about recycling!
What do you need to know about this cardboard KarTent Junior?
Perfect size for inside 
Sturdy enough to withstand even the toughest kids
Splash waterproof
Supplied as a kit but easy to setup!
We aim to produce our products and packaging from used cardboard as much as possible.
View instructions of this product
| | |
| --- | --- |
| Product Size | 80 x 150 x 110 cm (LxBxH) |
| Package Size | 127 x 77 x 8 cm |
| Age | 3-99 years |
| Weight | 7 kg |
| EAN / SKU | 9504248563293 |
17 reviews
4,7 stars based on 17 reviews
13 Aug 2021
Lotte Korpershoek
Super uitvinding! . Uren lang speelplezier met een kartonnen doos kunnen hebben, maar dan geupgrade! Dit is echt oprecht fantastisch!
18 Jul 2021
Aafke
Maximaal speelplezier! . We hebben een junior tent cadeau gegeven en we hebben de jarige en haar zus de hele middag niet meer gezien. Wat een plezier met karton!
08 May 2021
j.
Super snelle bezorging en leuke tent. De bezorging is top. Verder is de tent erg leuk en eenvoudig op te bouwen.
11 Apr 2021
Ela
The qr code was not useful with instuction. The instction was bit dufucilt to find with the qr code didn't work the best. But after al set a lit if funnn
02 Apr 2021
Joan
Geweldig speel product en makkelijk weg te gooien uiteindelijk perfect voor kleine kinderen.
08 Feb 2021
Toekirah
Erg leuk en uniek speelgoed. Leuk om nu eens je eigen speelruimte te kunnen en mogen aankleden. Ook erg goed voor stimuleren fantasie; vandaag is het een restaurant, morgen een dierenarts, gister een camping..etcetc Superleuk!
25 Jan 2021
Elly
Kruk ziet er goed en stevig uit. Junior tent en auto moet ik nog cadeau doen aan kleinkinderen.. Was even puzzelen, maar kreeg de kruk mooi in elkaar
20 Jan 2021
Ilse
Fantastisch om mee te spelen. Het opzetten was even gepuzzel, dat kan ook komen omdat we natuurlijk de beschrijving niet nodig hadden ;-) De tent is enorm stevig, we hadden hem gekocht voor de kerstdagen maar hij staat half januari nog. Er wordt iedere dag intensief mee gespeeld. Enige puntje van feedback; het zou fijn zijn als je de deuren vast kon klemmen als ze open staan, zodat ze open blijven. Verder echt een top ding en dik zijn geld waard!
03 Jan 2021
Van
Prima ook duurzaam. . Speelhuisje en klok besteld. De enige tip die ik zou willen geven is om de wijzers van de klok een meer contrasterende kleur te geven. Ik heb grijs en dat valt weg tegen het bruine karton. Zonder contactlenzen helemaal niet te zien. Heb ze nu met zware markeerstift wat zichtbaarder gemaakt voor mij. Huisje moet nog door de kinderen gekeurd worden maar zie er goed uit hoor.
28 Dec 2020
Sanne
Stevige tent. Een hele mooie grote tent. De tent is redelijk snel in elkaar gezet. Het pakketje was wat vertraagd maar ze gingen er meteen achteraan. De tent kan zeker tegen een stootje, het is van mooi dik karton. Ze zullen er veel plezier aan beleven.
08 Dec 2020
Ine
Geweldig. Bezorging binnen 3 dagen Kinderen vinden de tent geweldig
12 Nov 2020
Wil
Leuke website, alles prima geregeld, mailcontact een dikke plus!. Wat maken jullie mooie dingen van karton. Ik werd verrast door alle artikelen die jullie op deze manier maken!!
20 Jul 2020
Henk
Heel mooi spul en heerlijk voor de kinderen.. Een eigen hut maken en die ook nog kunnen beschilderen is wel een droom voor kinderen. Ze kunnen niet wachten de vingerverf te gebruiken. Het in elkaar zetten ven de tent MOEST zo snel mogelijk en meteen wordt er gevraagd "mogen we er ook in slapen". Anders spelen en bezig zijn met creativiteit en avontuur wordt hier mee gestimuleerd. Goed idee voor festivals. Een nog beter idee voor kinderen die hun eigen plek kunnen maken.
16 Jul 2020
Annie
Super leuke heerlijke speeltent. Had stiekem nog iets makkelijker verwacht om in elkaar te zetten, maar eigenlijk is het nog steeds super makkelijk en snel.
28 Jun 2020
Stefan
Prima service, goed bereikbaar en Flexibel . Vlot en snel geregeld!!
23 May 2020
christie
Geweldig!!!. Mijn kleinzoon van 7 heeft zijn kartonnen huisje donderdag gekregen en is er niet uit weg te halen. Ons buurmeisje is zelfs met haar 12 jaar nog enthousiaster en is steeds
[email protected]
We are always looking for the most sustainable solutions!
Sustainable cardboard
Our cardboard consists for 73% of recycled cardboard. The rest of our cardboard is made from FSC-certified woodfibers, which guarantees a high quality! Moreover, our cardboard is fully recyclable!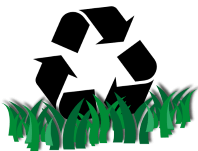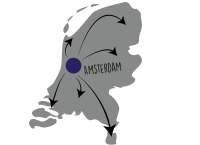 Made in Amsterdam
Our products are not produced in faraway countries, but in our warehouse in Amsterdam! In that way, they won't have to be transported with polluting transportation!
Cut for you!
After your order we immediately get to work! We cut your product 'fresh' from our cardboard: Every product is made especially for you! We don't make a product too much and don't have a stock!