Add your review
Review Cardboard Tent - KarTent
Cardboard tent to sleep in, the KarTent
The one and only KarTent; fully recyclable and circular cardboard tent for use on music festivals or in the backyard. Suitable for 2 people or take your space and sleep alone in this dark tent (Great for hangovers ;). Waterproof? No worries, we've got you covered. Do you want proof? Click HERE
Pimp it with paint, or put a nightstand in the middle, you can make it as cozy as you like!
Perfect for every festival, business events or perhaps in your garden (watch out this fella needs some space).
Order before 15:00, sent today does not apply for the KarTent. This will take a couple of days. 
What do you need to know about this cardboard tent?
100% cardboard sleeping tent
Cosy 2 person tent
Pimp your crib!
We aim to produce our products and packaging from used cardboard as much as possible.
View instructions of this product
| | |
| --- | --- |
| Product Size | 235 x 150 x 109 cm |
| Package Size | 240 x 80 x 10 cm |
| Weight | 13 kg |
| EAN / SKU | 8438476012616 |
12 reviews
4,2 stars based on 12 reviews
04 Oct 2021
Aikaterini
Great products, fast delivery. Loved the bookshelf, it is extremely strong and firm.
24 Sep 2021
Bruna
Delivery can ruin this otherwise good idea. I have received my product in an open package with thankfully no missing pieces but with clear deformity of the pieces. This is a fragile product, and as you can imagine, bending the cardboard the wrong way can make the structural strength diminish significantly. For the almost 100€ for some (very cleverly designed, may I add) pieces of cardboard I would expect more care to be taken regarding the delivery.
13 Jun 2021
Tanja
Fabulous. Easy and sustainable
31 May 2021
J en R
Prima. Kartonnen sjoelbak, prima kwaliteit en handig weer op te bergen. Alleen de bijbehorende "stenen" zijn aan de lichte kant. Voor kinderen lastig met schuiven.
02 May 2021
Max
Snelle service en er wordt fijn meegedacht! . Erg enthousiaste mensen bij Kartent! De tent laten bezorgen op ons kampeerterrein was geen probleem, een last minute-adreswijziging werd ook doorgevoerd. Top! En... op de camping erg veel nieuwsgierige mensen, enthousiaste reacties enz. Bijzonder leuk om in deze tent te slapen! (Y)
02 Jan 2021
Igor
Perfect gift. My three years old son loves to play with his carton mill!
25 Dec 2020
David
Great Products and Excellent Customer Service. I ordered a Kartent Junior for my nieces as a Christmas present this year. The tent arrived very quickly, packed professionally. The tent was a smash hit with the kids; they immediately started decorating it and bringing all their favourite toys into their new den. 5/5 would most definitely recommend!
16 Nov 2020
Nadja
Great design . Everything went well!
15 Aug 2020
Jens
Heb voor hetzelfde geld een tent gekocht die langer waterdicht is, en jaren kan dienen
04 Aug 2020
Ann
Prima. Snel geleverd en prima kwaliteit
05 Jul 2020
Luca
Perfect!. Super fast delivery! Super quality! Thank you!
29 Jun 2020
Casper
Fijne kartonnen prullenbak. Ik heb de kartonnen trio-prullenbak nu een paar weken en deze bevalt erg goed. We gebruiken hem op afval in te scheiden (tip: perfect voor glas, papier en plastic - voor restafval zou ik hem niet
gebruik i.v.m. open bovenkant). Hij was gemakkelijk in elkaar te zetten. Van te voren maakte we ons zorgen om de stevigheid van het product, maar dat bleek niet nodig: het product staat nog steeds ondanks dat er een
meermaals water overheen is gegaan. Een aanrader!
We are always looking for the most sustainable solutions!
Sustainable cardboard
Our cardboard consists for 73% of recycled cardboard. The rest of our cardboard is made from FSC-certified woodfibers, which guarantees a high quality! Moreover, our cardboard is fully recyclable!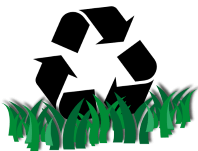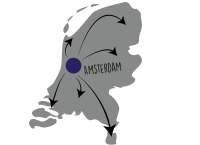 Made in Amsterdam
Our products are not produced in faraway countries, but in our warehouse in Amsterdam! In that way, they won't have to be transported with polluting transportation!
Cut for you!
After your order we immediately get to work! We cut your product 'fresh' from our cardboard: Every product is made especially for you! We don't make a product too much and don't have a stock!