Add your review
Review Sustainable Cardboard Kids Toy House
Sustainable Cardboard Kids Toy House
sustainable choice!
Want to know why? Click here!
You may find this also interesting:
A sustainable cardboard playhouse! 
The KarTent Toy House is a house made of cardboard! Perfect as a present! Decorate it completely to your desire!
Toys that contribute to the development of kids
Children are actively involved with the toys from KarTent. From assembling to painting. A nice extra: children learn something about recycling!
What do you need to know about this cardboard Toy House?
Plastic-free
Decorate your home with paint or crayons
Splash waterproof
Supplied as a kit and easy to set up! 
We aim to produce our products and packaging from used cardboard as much as possible.
View instructions (PDF)
| | |
| --- | --- |
| Product Size | 126 x 62 x 82 cm (LxWxH) |
| Age | 3-99 years |
| Delivered as kit | icon-yes |
| PostNL delivery | icon-yes |
| Personalise with own name | icon-yes |
| Suited for | Inside |
| Weight | 4 kg |
| Package Size | 99 x 68 x 8 cm (LxWxH) |
| EAN | 7448131432421 |
23 reviews
4,2 stars based on 23 reviews
04 Aug 2022
Kristien Geerts
goed eenvoudig in elkaar te zetten en vrij stevig. Goed, correcte snelle levering en tevreden met het artikel. Een eenvoudige bijhorende envelop, heel handig om de doos snel samen met je kind in elkaar te zetten.
18 May 2022
van Biessum
Mooie speelhuis voor kinderen. Duurzaam en kindvriendelijk
07 Dec 2021
Joyce
Supersnel en superleuk. We hadden de KarTent besteld voor onze dochters van 2 en 5. De levering ging supersnel en het in elkaar zetten van de tent nog sneller. Met wat verf en glitterstickers is de tent nog mooier (de kids wilden deze aan de binnenkant natuurlijk), een gezellig glitterkerstlampje zorgt dat ze ook nog wat kunnen zien in de tent in de donkere maanden. Wordt dagelijks mee gespeeld. We hadden deze gekocht met het idee dat je hem makkelijk kan opruimen en kan recyclen als er niet meer mee gespeeld wordt, maar voorlopig zal dat nog niet nodig zijn.
04 Oct 2021
Marianne
Leuk!. Snelle nette levering en super leuk product
12 Aug 2021
D
Heel erg positief!. In eerste instantie het verkeerde pakket ontvangen. Maar dit was supersnel opgelost door een mailtje te sturen en de volgende werkdag had ik het juiste pakket binnen. Supergoede service dus!
23 May 2021
Bianca
Gaaf huisje, groot succes. Heel leuk. Groot genoeg voor 2 kinderen.
21 Mar 2021
Johanna
Leuk huisje. Leuk speelhuisje. Jammer dat zijkanten van de korte kant steeds open gaan bij de 'flappen'.
15 Feb 2021
Annelies
Leuke aankoop voor creatief speelplezier. Het huisje was een leuke aankoop om een vier kleuters veel speelplezier te bieden! Er werd stevig gekleurd, geschilderd en gekleefd om er een 'echte huis' v te maken. Ramen en deur vind ik heel degelijk, het huisje heeft wat moeten doorstaan. De zijkanten sloten wel niet zo ideaal. Aan 1 vd zijden klikte het niet zo goed vast en die zijde kwam wel te frequent los. Maar zeker blij met onze aankoop.
24 Jan 2021
Erica
Goede service. Mijn pakket van het huisje was kwijtgeraakt bij Post.nl, gebeld en dezelfde week had ik een nieuw huisje. Super service! Mijn kleindochter zal er zo blij mee zijn!
18 Jan 2021
Ada de Jonge
ziet er goed uit.. bestelde huisje prima geleverd. Van de gratis laptop-standaard ontbrak 1 onderdeel. Dit werd na een telefoontje en excuses gelijk nagestuurd. Het onderdeel werd de volgende in een gewone envelop bezorgd. Daardoor was het onderdeel een beetje gekreukeld. Na een nachtje onder plank met gewicht is e.e.a. toch goed gekomen. Een onderdeel in een niet verstevigde envelop versturen maakt het onderdeel wel kwetsbaar
26 Dec 2020
Wilma
Geweldig!. Mijn kleinzoon van 2 jaar als kerstcadeau het speelhuisgegeven. Was gelijk zijn huisje!
14 Dec 2020
Henk
Super speelgoed voor de kleinkinderen. Buiten spelen creatief het huis en de tent versieren en kleuren. Zonder tv, telefoon of iPad. Echt spelen en super plezier hebben. Dat wil je toch als oma en opa.
03 Dec 2020
Jelle
35 euro voor een kartonnen doos?! Dan ben je het spoor wel bijster...
07 Oct 2020
marco
Stijlvol speelhuisje, leuk hier in huis. Ik wordt hier blij van :) ohja, ons zoontje ook trouwens!
06 Oct 2020
gina
Snelle service en je krijgt waarvoor je betaald. heel goede eerste ervaring,dank u wel
27 Jul 2020
Carla P
Gekocht voor ons zoontje van 3. Hij vindt het huisje helemaal geweldig en amuseert zich er lange tijd achter elkaar mee. Zeker een aanrader!
26 Jul 2020
Henk
Super speelgoed voor de kleinkinderen. Buiten spelen creatief het huis en de tent versieren en kleuren. Zonder tv, telefoon of iPad. Echt spelen en super plezier hebben. Dat wil je toch als oma en opa.
26 Jul 2020
Marte
Het idee is geweldig maar het huisje (al kapot bij het openen van de doos) hebben wij niet in elkaar kunnen zetten. Huisje niet hetzelfde als die op de gebruiksaanwijzing. Foto's opgestuurd. Nieuwe opgestuurd gekregen wat heel fijn was maar helaas, hetzelfde verhaal. Aangegeven dat er mogelijk sprake is van een productie fout maar kregen als antwoord een nieuwe gebruiksaanwijzing.
22 Jul 2020
Leonie Jellinek
Simpel design, makkelijk in elkaar te zetten! Je krijgt waar je voor betaald
15 Jul 2020
Gerda09
zeker aan te raden ook heel leuk als cadeau
14 Jul 2020
Jessica van Dam
Heel leuk speelhuis om mee te spelen. Vooral in combinatie met het stoepkrijt, een groot succes
10 Jul 2020
Max Toussaint
Gekocht voor mijn nichtje van 5 jaar en ze was er heel blij mee. Makkelijk op te zetten.
18 Feb 2020
Sterre
Kids waren er heel blij mee! Ze hebben het met verf beschilderd en zijn er al dagen mee aan het spelen!
We are always looking for the most sustainable solutions!
Sustainable cardboard
Our cardboard consists for 73% of recycled cardboard. The rest of our cardboard is made from FSC-certified woodfibers, which guarantees a high quality! Moreover, our cardboard is fully recyclable!
Want to know more about cardboard? click here! >>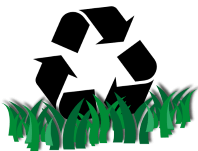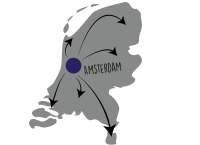 Made in Amsterdam
Our products are not produced in faraway countries, but in our warehouse in Amsterdam! In that way, they won't have to be transported with polluting transportation!
This is how we get to work for you! >>
Cut for you!
After your order we immediately get to work! We cut your product 'fresh' from our cardboard: Every product is made especially for you! We don't make a product too much and don't have a stock!
We can also make custom cardboard. Click here! >>