Bed Frame
➕ Made of 7 mm thick cardboard and can carry 200kg per m2
➕ Ergonomic design so sufficient support for every mattress

➖ Difficult cleaning under the bed (but easy to move)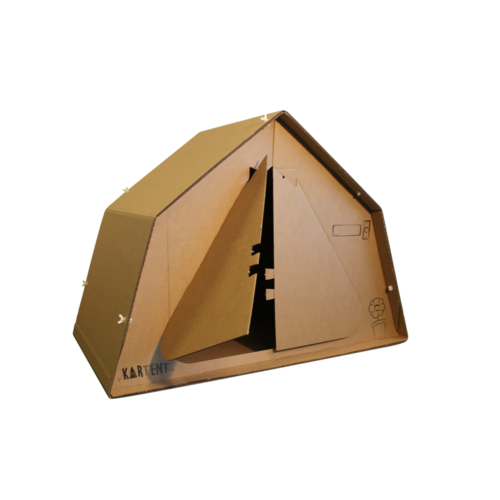 KarTent Junior
➕ Easy to assemble
➕ Hours of fun
➕ Sturdy
➖ Not suitable for outside in the rain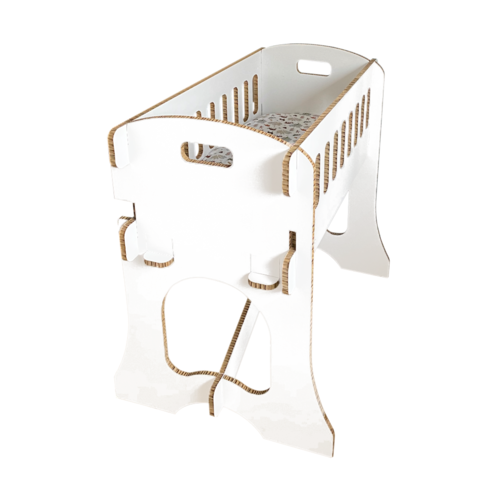 Baby Crib - Papercrib White
➕ Classic white
➕ Officially approved, safe and extremely strong
➕ Lightweight crib
➕ 100% biologically recyclable
➖ Not intended for adults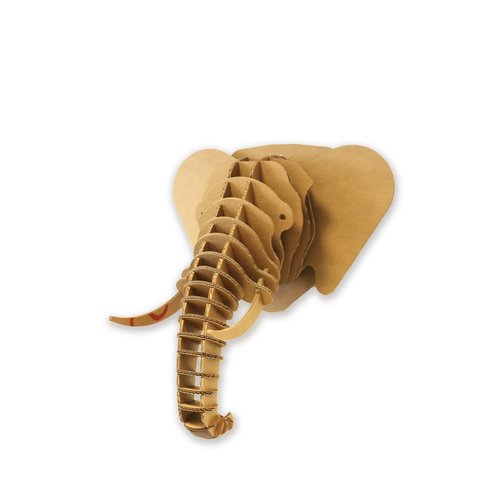 Elephant Head
➕ Look nice above your fireplace or in the bedroom
➕ Customizable
➕ No animals are harmed for this product
➖ Is afraid of mice
Tarwin Pendant Lamp XL
➕ Mega lamp for large spaces
➕ Real eye-catcher
➕ Made of cardboard
➖ Led bulb not included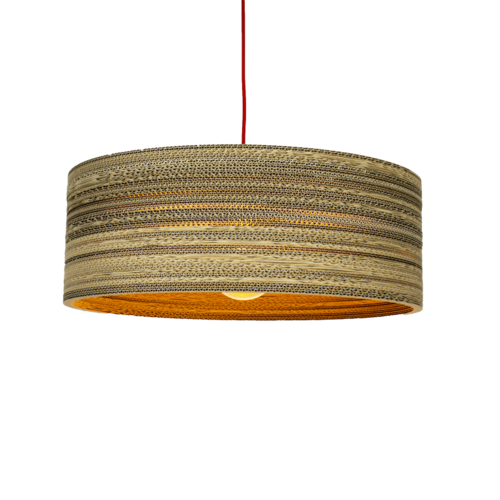 Tolmin (L)
➕ Hanging lamp but can also be used as standing lamp(shade)
➕ Available in sizes S, M, L
➕ Including wire and fitting
➕ Choose your favourable diameter and wire length
➖ LED bulb not included
Leeuwarden
➕ Eco-friendly design
➕ Easy to assemble
➕ Beautiful lighting for in your home
➖ Not suitable for swinging
Monitor Riser
➕ The ergonomic design allows you to work at the right height
➕ No problems with your neck or back
➕ Storage space for all your paperwork
➖ Requires external keyboard and mouse for use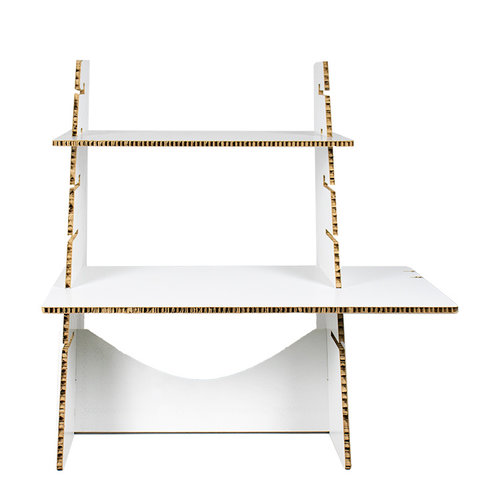 Standing Desk Converter White
➕ Ergonomic working from home
➕ Adjustable on your desk
➕ Easy to store
➖ Not suitable as a step
Bull Head
➕ Look nice above your fireplace or in the bedroom
➕ Cool design
➕ No animals are harmed for this product
➖ The colour red can make him angry
Reindeer Head
➕ Looks great above your fireplace
➕ Brings Christmas ambiance to your house
➕ No animals are harmed for this product
➖ Not Rudolph the Red-Nosed Reindeer
Kartent Gift Card
➕ The choice is not yours
➕ Great to give
➕ Digitally or by post
➖ Isn't cardboard yet!
Hippo Head
➕ Look nice above your fireplace or in the kids' room
➕ Customizable
➕ No animals are harmed for this product
➖ Don't stare in the eyes
Our sale items!
Sale!
Grab 'm while they're hot in our sale!