Add your review
Review Cardboard Temporary Curtains / Obscuring Custom-Made
Cardboard Temporary Curtains / Obscuring Custom-Made
sustainable choice!
Want to know why? Click here!
Cardboard Temporary Curtains / Obscuring Custom-Made
This cardboard temporary curtain is a fast solution to make sure that you can sleep in an obscured bedroom. It's the perfect solution when you're in the middle of a renovation or if you're moving houses. It often takes long before your curtains are ready and delivered. 
The folds enable you to match the curtains to the width of the window.
Choose the right height from the drop-down menu and then fill in the exact height of your window. We will make a curtain with that dimension for an optimal fit!
What do you need to know about these cardboard temporary curtains?
Obscuring of your bedroom when you are waiting for curtains
Super fast delivery
Custom-made to fit your window (width is always 200 cm)
Easily foldable during the daytime
With heights above 90cm, the curtain will consist out of two parts which need to be connected with supplied plugs
Please note: this product is custom-made for you. Therefore it's not possible to return this product.
We aim to produce our products and packaging from used cardboard as much as possible.
View instructions of this product
| | |
| --- | --- |
| Product Size | 200 x 0,7 x 'custom' cm (LxWxH) |
| Package Size | Depending on the size of the curtain |
| Weight | 1.5 - 5 kg |
| EAN / SKU | 7423409897843 |
22 reviews
4,4 stars based on 22 reviews
02 Jan 2022
Annelies
Voldoet helemaal aan de verwachtingen. Een ideale, handige, betaalbare tijdelijke oplossing in afwachting van onze gordijnen.
05 Dec 2021
E
Uitstekend. Bestelprocedure is eenvoudig en duidelijk Leveringsinformatie to the point en correct Product volledig naar verwachting
04 Dec 2021
Mathieu Van Brussel
Prima spul, handleiding kon iets duidelijker. Levering iets trager dan beloofd
01 Dec 2021
Petra
prima alternatief voor gordijnen. donkerder wordt het niet op je slaapkamer! makkelijk te monteren met de bijgeleverde plastic doppen. Het enige nadeel is dat het niet makkelijk op te bergen is
28 Nov 2021
Marlies Huijs-Janssen
prachtige tijdelijke oplossing in ons nieuwe huis. Ik had het bij kennissen tijdens hun verbouwing voor het raam zien staan en zij hebben me jullie site laten zien.
24 Nov 2021
Lieneke
Erg prijzig, prima product. Prima product, helaas moest ik 2x een stuk van het gordijn af snijden om het minder breed te maken. Het viel steeds uit het kozijn. Erg prijzig voor wat het is, maar werkt goed voor de kinderkamer ivm middag slaapjes.
19 Nov 2021
Peter
Duurzaam, nuttig en leuk. Een initiatief naar mijn hart. Fantastisch om te zien wat er allemaal kan worden gemaakt van al die dozen die de papierbak in gaan. Mijn kartonnen gordijn komt goed van pas.
23 Sep 2021
Nelleke
Prima geregeld Allemaal!. Genoeg keus, persoonlijk advies en snelle en prima levering.Product geheel naar wens.
16 Sep 2021
Herman van Diejen
GOED GEREGELD!. Het kartonnen gordijn voldoet prima aan de verwachtingen. Alleen jammer dat ze niet in wit karton leverbaar zijn. p.s. Kan ook zijn dat ik verkeerd gekken heb.
09 Sep 2021
Jasper
Matig. Product is degelijk, maar incompleet geleverd.
08 Sep 2021
Lh
Top oplossing!. Moeilijk raam in dakkapel, tijdelijke oplossing een karton er voor: het bevalt zo goed dat het tijdelijke wel eens permanent kan worden. In de avond even het karton voor het raam zetten en in de ochtend opvouwen en onder de bank: heerlijk licht overdag!
30 Aug 2021
Micheline Van Renterghem
Met het product op zich geen enkel probleem, maar de levering via Post NL was een ramp ! . We kochten twee verduisterings'gordijnen' in karton. Die waren ok. Maar de levering ! Eerst kregen we een bericht dat de levering zou plaats vinden tussen 8:00 en 21:30 Niemand gezien ! Volgende dag kregen we een bericht dat er geleverd zou worden tussen 13:00 en 17:00 Kregen telefoon omstreeks 14:00 dat de chauffeur het adres niet vond. Toen meer uitleg gegeven. Ik dacht : "Nu wordt er geleverd!" Maar... oh neen! De chauffeur kon er niet zijn voor 20:00 ... Wij wonen nog niet ter plaatse, want we zijn aan het verhuizen. U begrijpt dus dat dergelijke leveringsarrangementen een probleem gaven !
19 Jul 2021
Dave
Prima en snel geholpen. Ik had twee tijdelijke gordijnen besteld. Bij 1 van de 2 was ik vergeten de hoogte op te geven. Geen probleem, ben keurig gebeld en het werd allemaal in orde gemaakt en binnen 24 uur geleverd!
18 Jul 2021
Relinde
Het doet wat het moet doen ;-). Het in elkaar zetten in mijn eentje was wel een uitdaging, het zijn uiteindelijke behoorlijke oppervlakten die je moet zien te handelen. Máár, ik zit nog tot begin oktober zonder gordijnen, ze verduisteren, houden de warmte veelal buiten en je wordt vanzelf handig na een paar dagen. Aangezien ik ze vnl 's nacht voor de ramen wil en ze dus op/af de vensterbank zet, moet je ook steeds kijken waar je ze dan laat. Maar, we zijn vrienden geworden inmiddels ;)))
24 Jun 2021
Leanne
Prima ervaring. Ik bestelde een tijdelijk "gordijn" van karton, het kwam snel maar de afmeting klopte niet. Na mijn mailtje hierover werd er direct actie ondernomen en had ik binnen 2 dagen het goede karton gedeelte in huis, super! We hebben in ons nieuwe huis in 1 ruimte nog geen gordijn maar dit opvouwbare karton voldoet voorlopig prima: de kamer wordt goed donker en het werkt ook zon- en warmte werend. Heel goede tijdelijke oplossing dus en heel goede service!
31 May 2021
Marion
Prima. Prima product, handig
07 May 2021
Suzanne
Klantvriendelijkheid een 10 . Oplossingsgericht en bij vragen persoonlijk contact. Waardoor je, je echt geholpen voelt. Ze maken mooie, leuke en kwalitatief goede producten en ook nog eens milieu vriendelijk. Ik zou het zeker aan anderen aanbevelen.
02 May 2021
Bianca
Mooie producten super snel geleverd. Ik heb de kartonnen tijdelijke gordijnen besteld en in gebruik. Ik vind het een super uitvinding. Voor weinig geld heb ik verduisterende gordijnen en dus tijd genoeg om mijn zoektocht naar de definitieve gordijnen voort te zetten. Perfect op maat gemaakt. Als extraatje heb ik de koffiecupjes houder besteld. Helemaal leuk!
04 Apr 2021
Guido
Eerst was ik ontgoocheld!. Ik dacht dat het scherm op de juiste hoogte zou geleverd worden , en niet in 2 stukken . Er werden 4 clips bijgeleverd , maar die kunnen deze niet aan elkaar houden . Oplossing karton op de grond gelegd, de clips op positie gelegd, de kartons goed dik lijm op gebracht , en dan op elkaar geklikt met de clips , aangedrukt en 3 uur laten drogen . Perfect !!.!
28 Mar 2021
Hans Wieldraaijer
Makkelijk en eenvoudig. Prima tijdelijke vervanging van nog te leveren lamellen. Prijs zou nog iets lager kunnen.
07 Feb 2021
William
Goed product en snelle levering . De tijdelijke gordijnen zijn precies op maat gesneden en voldoen goed. De prijs vindt ik aan de hoge kant.
28 Jan 2021
Maarten De Clippeleir
Proper materiaal, jammer van de service. Gekochte product was proper ingepakt en stevig. Bij de "gordijnen" zitten plastic dopjes om stukken aan elkaar te hangen. Deze zijn echter niet sterk genoeg om hun taak te vervullen. Hier moet je zelf een oplossing voor bedenken. Bij de bestelling gaf ik een vraag mee waarop ik nooit antwoord gekregen heb. Dit vind ik jammer. Tip: laat dit veld weg als er niet naar gekeken wordt. Levering verliep niet zoals verwacht. Levertijd was bijna een week ipv 1 dag (hierbij is al rekening gehouden met weekend). Algemeen wel tevreden van materiaal.
We are always looking for the most sustainable solutions!
Sustainable cardboard
Our cardboard consists for 73% of recycled cardboard. The rest of our cardboard is made from FSC-certified woodfibers, which guarantees a high quality! Moreover, our cardboard is fully recyclable!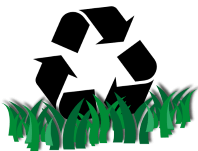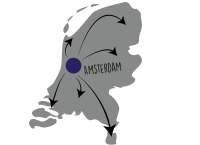 Made in Amsterdam
Our products are not produced in faraway countries, but in our warehouse in Amsterdam! In that way, they won't have to be transported with polluting transportation!
Cut for you!
After your order we immediately get to work! We cut your product 'fresh' from our cardboard: Every product is made especially for you! We don't make a product too much and don't have a stock!