Add your review
Review Cardboard Cool Wardrobe Closet
Cardboard Cool Wardrobe Closet
sustainable choice!
Want to know why? Click here!
Make the decision even more difficult:
Sustainable wardrobe closet
Organize your coats and hang clothes in this sustainable wardrobe with hanging rail! This cardboard wardrobe closet has four shelves to store folded clothing. The detailing of this sleek-looking cabinet ensures that there are no visible rough edges at the front! This cardboard closet is very strong and will not bend when filled with things.
What do you need to know about this wardrobe closet?
Very firm
Easy to convert
Beautifully finished (no visible edges)
Clothing hangers not included
We aim to produce our products and packaging from used cardboard as much as possible.
View instructions (PDF)
| | |
| --- | --- |
| Product Size | 48 x 110 x 165 cm (LxWxH) |
| Weight | 12 kg |
| Delivered as a kit | icon-yes |
| PostNL delivery | icon-yes |
| Package Size | 65 x 11 x 170 cm (LxWxH) |
| EAN / SKU | 8830304942919 |
5 reviews
4,4 stars based on 5 reviews
29 Dec 2021
Paul Rath
Op zich prima product, zeker voor mensen met duurzaamheidsidealen die vooral voor praktisch gaan en niet zozeer voor mooie spullen.... Maar er zijn toch wat verbeterpunten wat mij betreft; Vouwlijnen kunnen scherper, Materiaal is kwetsbaar, voorzichtigheid is geboden; gebruiksaanwijzing kan ook duidelijker, meer aanwijzingen kan geen kwaad. Was voor mij (onhandige man) toch nog hele uitdaging om zonder gevloek op te zetten. (niet gelukt)
09 Dec 2021
Marcel
Ik heb een kledingkast van Kartent, door hun op maat gemaakt. Daar heb ik heel fijn en snel contact met ze over gehad. 6 sterren voor de service en veelzijdige mogelijkheden. Het product zelf mag er ook zijn. Je besteld karton en dat krijg je ook, dat is niet zo gelikt als bewerkt hout kan zijn. Ook een beschadiging is zo gemaakt. Het resultaat is echter wel degelijk en mooi en duurzaam. Bij mij was er een snijfout gemaakt bij de legplanken, die is snel en netjes door Kartent opgelost, ik krijg nieuwe toegestuurd. Waar ik mijn twijfels over heb, is de zijwaartse stevigheid. De kast heeft geen achterwand, dus zakte mijn exemplaar een paar cm schuin voordat de kartonnen verbindingen dat tegenhielden. Ik heb het niet aangedurft om de kast zonder achterwand te belasten en heb van het karton van de verpakking een achterwand gesneden en bevestigd. Het is karton, lekker makkelijk te bewerken allemaal :).
13 Nov 2021
Tk
Mooi product. Goede klantenservice en product is zoals beloofd. In elkaar zetten is wel even iets lastiger maar goed te doen.
11 Aug 2021
Will
Superleuke producten!. Voor onze kleine slaapkamer zijn deze kartonnen producten een uitkomst. En voor het duurzame gebruik en de handzaamheid, helemaal goed. Wij hebben de kasten inmiddels ingericht. En het bed gaan we volgende week in gebruik nemen, we zijn benieuwd of we er niet meer uit willen komen.
26 Feb 2021
Francien
Goede kwaliteit en nog betere service. Ik heb de kledingkast. En wat ziet deze er top uit. In elkaar zetten was wel even lastig zonder beschrijving. Maar even gemaild en de volgende dag kreeg ik deze. Erg stevig en voldoende ruimte voor hang,-en legkleding
We are always looking for the most sustainable solutions!
Sustainable cardboard
Our cardboard consists for 73% of recycled cardboard. The rest of our cardboard is made from FSC-certified woodfibers, which guarantees a high quality! Moreover, our cardboard is fully recyclable!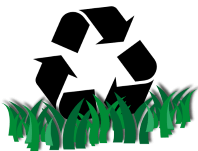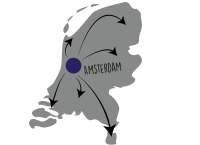 Made in Amsterdam
Our products are not produced in faraway countries, but in our warehouse in Amsterdam! In that way, they won't have to be transported with polluting transportation!
Cut for you!
After your order we immediately get to work! We cut your product 'fresh' from our cardboard: Every product is made especially for you! We don't make a product too much and don't have a stock!